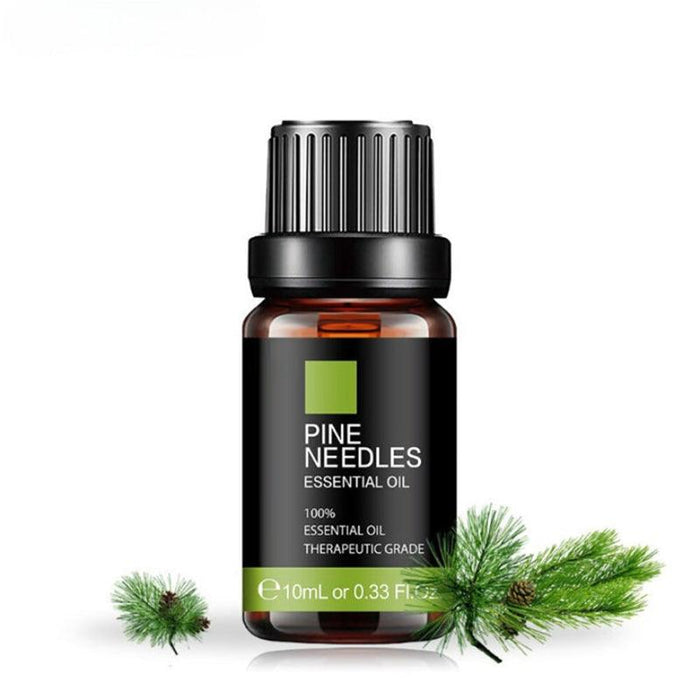 10ml Pure Pine Needles Sage Natural Essential Oils
In Stock

10ml Pure Pine Needles Sage Natural Essential Oils is derived from pine tree needles that soothe skin and keep it refreshed.  And is great for aromatherapy when used in diffusers or humidifiers.
About This Product:
High quality- These are 100% Pure Plant Extract Essential Aromatherapy Oils. No 

additives, No fillers, Just pure essential oil. Unwavering commitment to the highest quality products.

Usage- These Essential Oils are dedicated to bringing a calm, warm, relaxing, and pleasant environment, Condensing the essence of plants and feeling the power of nature.
Benefits- It is best for cleaning the atmosphere of dust and bacteria. It also helps in calming the mood and relaxing your mind.
Packaging/Quantity- It comes with 31 different variants of 10ml glass bottles with droppers. It is travel-friendly, safe, and convenient to carry.
Other Benefits/Versatility-These essential oils can also be used as a mosquito repellent.
Specification:
Number of pieces

: 

A unit

Type of essential oil

: 

pure essential oil

Ingredients

: 

Pure Natural Plant Extract Oil Essential

Item Type

: 

Essential oil

Package Include

 

: 

1 x Bottle 10ml Essential Oils

Volume

: 

10ml