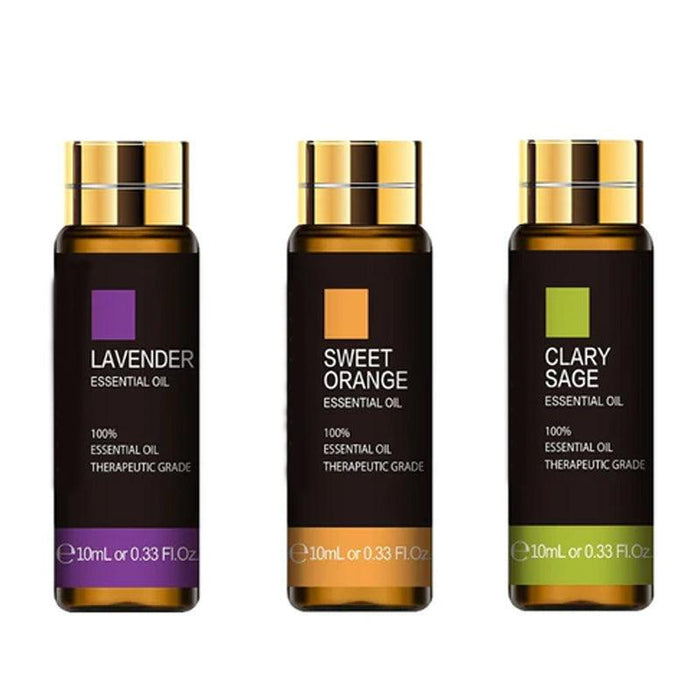 10ml Essential Oils Humidifier Set Of 3 Packs
In Stock

10ml Essential Oils Humidifier Set Of 3 Packs works as great aromatherapy, as it has different fragrances like lemon, vanilla, lavender, rose sandalwood, etc, every oil has its own benefits and works excellent in making you feel relaxed.
About this product:
High-quality: Essential Oils Humidifier Set Of 3 Packs are high-quality oils made from pure plant extracts.
Usage:

 

The scent of this oil works as a miracle to keep you calm and take you out in nature if you use it as aromatherapy.
Elements:

 

It has multiple fragrance oils from lemon, lavender, rose, and many more, making it suitable for everyone.
Multiple Benefits:

 

These can be used in massages, at home, or even at the workplace to keep a good environment.
Packaging:

 

It comes in a combo of 3 oils of 10ml  you can choose from the variety of oils available.
Features-
Number of Pieces: 

Combo (3 Pieces)

Essential Oil Type: 

Pure Essential Oil

Ingredient: 

Pure Natural Plant Extract Oil Essential

Item Type: 

Essential Oil

Quantity: 

3pcs

10ml