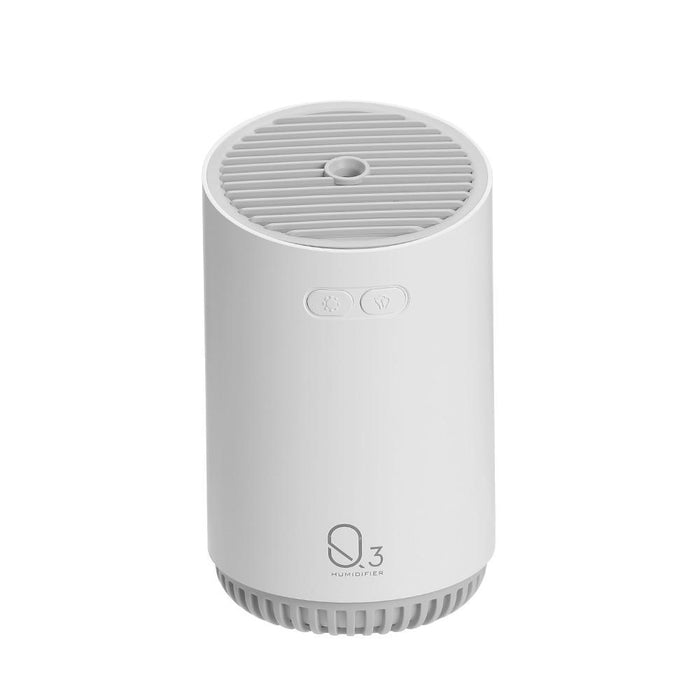 320ML Wireless Portable Humidifier and Atmosphere Lamp
In Stock

Experience ultimate relaxation with our 320ML Wireless Portable Humidifier and Atmosphere Lamp.

This versatile device not only adds moisture to the air but also doubles as a captivating LED night lamp, transitioning between soothing blue, vibrant red, and calming green hues.


FEATURES:
Wireless and Portable: Enjoy the convenience of wireless operation, making it easy to place the humidifier wherever you desire.


Atmosphere Lamp: Create the perfect ambiance with LED lights that transition between blue, red, and green, enhancing your space's aesthetics.


High-Quality Materials: Crafted from ABS, PP, electronic components, and silicone, ensuring durability and safety.


Long Battery Life: With a 2000mAh battery, this humidifier can operate for extended periods without frequent recharging.


Efficient Humidification: The 320mL tank delivers a steady stream of 30-40ml of mist per hour, effectively moisturizing the air.


User-Friendly: Simple and intuitive, this device includes a USB charging cable and an instruction manual for easy setup and operation.
SPECIFICATIONS:
Product Name: Q3 Humidifier
Material: ABS/PP/electronic components/Silicone
Battery Voltage: 3.7V
Battery Capacity: 2000mAh
Charging Current: 800MA
Operating Voltage: DC5V
Power Used: 2W
Product Size: 78X78X121mm
Spray Quantity: 30-40ml/H
Product Weight: 241g
PACKAGE INCLUDES:
1 x Humidifier
1 x USB Charging Cable
1 x Instruction Manual