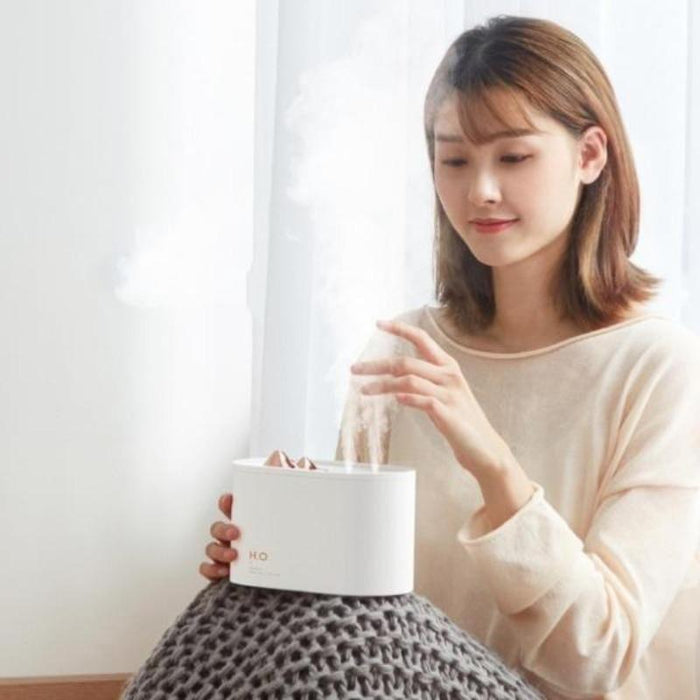 1000ml Double Spray Wireless Humidifier
In Stock

Elevate your living and workspace with our stylish Double Spray Wireless Humidifier, boasting a sleek egg-shell white and luxurious rose-gold finish.

This energy-efficient and whisper-quiet device is a perfect addition to your living room and office, providing you with the comfort you deserve.

FEATURES:
Double Spray: Experience dual-port misting for enhanced humidity control.
Elegant Design: The egg-shell white and rose-gold finish adds a touch of luxury to any space.
Large Water Tank: The 1000ml tank ensures hours of continuous humidification.
Long-lasting Battery: The 3600mAh battery offers extended use between charges.
Versatile Connectivity: Easily connect to various power sources for convenience.
CONNECTIVITY OPTIONS:
Compatible with various power sources, including:

Phone charger
Power bank
Laptop USB port
PACKAGE INCLUDES:
1 x Humidifier
1 x USB Charging Wire
1 x Instruction Manual
SPECIFICATIONS:
Product Color: Elegant white with a sophisticated rose-gold accent
Battery Capacity: High-capacity 3600mAh battery for extended use
Spray Volume: 35mL/h (single port) for efficient humidification
Water Tank Capacity: Impressive 1000ml tank for long-lasting operation
Working Hours: Enjoy 5-12 hours of continuous mist, tailored to your needs
Charging Time: Fast 2-4 hour charge for minimal downtime
Rated Power: Energy-efficient 3.0W operation