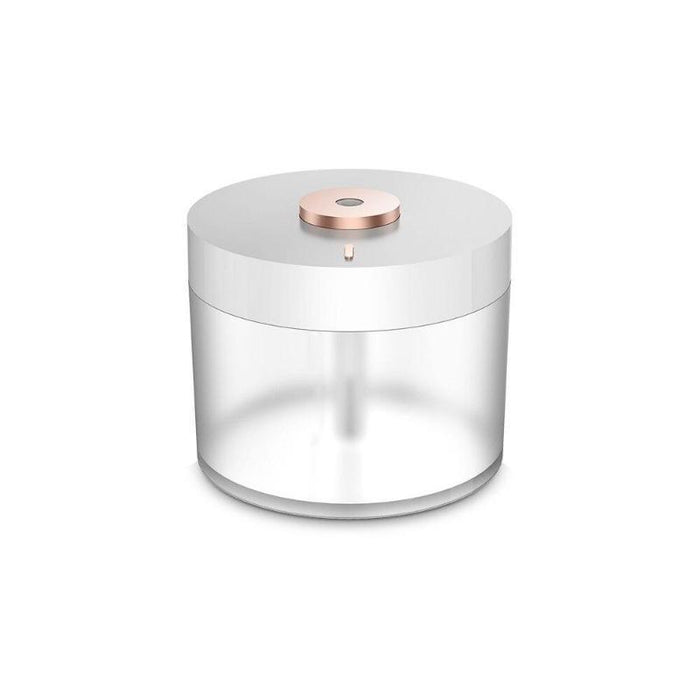 780ML Large Aroma Air Humidifier
In Stock

Introducing our 780ML Large Aroma Air Humidifier—an essential addition to your living space for superior comfort and ambiance.

Available in both serene white and charming pink, this large-capacity humidifier is designed to create the perfect atmosphere in spacious settings, including the living room or kitchen.
FEATURES:
Spacious Water Tank: Boasting a generous 780ML water tank, this humidifier provides extended operation, reducing the need for frequent refills.


Dual Color Options: Choose between classic white and delightful pink to match your decor and personal style.


Versatile Charging Options: Connect your humidifier conveniently to a phone charger, power bank, or laptop USB port, ensuring flexibility and ease of use.


Compact and Stylish Design: With dimensions of 130130108mm, it effortlessly fits into various spaces while adding a touch of elegance.


Battery-Powered: Equipped with a lithium battery, offering cordless operation for added convenience.


Efficient Humidification: Utilizing advanced technology, this humidifier enhances indoor air quality by maintaining optimal humidity levels.


Micro Interface: Featuring a Micro interface type for seamless connectivity and operation.


Easy Setup: Each package includes everything you need, including the humidifier, USB charging wire, and an instruction manual.
SPECIFICATIONS:
Product Material: ABS+PC
Battery Type: Lithium Battery
Input Voltage/Current: DC5V/0.8a
Water Tank Capacity: 780ML
Interface Type: Micro
Product Size: 130130108mm
Experience a world of comfort and relaxation with our 780ML Large Aroma Air Humidifier.