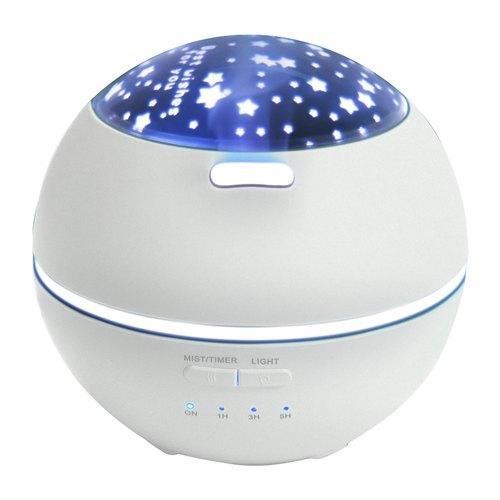 150ML Multi-Pattern Air Humidifier
In Stock

Enhance your bedroom's atmosphere with our versatile Multi-Pattern Air Humidifier,

available in elegant white, refreshing green, and charming pink colors.

With its multiple patterns, you can effortlessly match your style while enjoying the benefits of improved air quality.
FEATURES:
Multi-Pattern Design: Select from a variety of patterns to complement your personal style and décor.


Aromatherapy: Easily add your favorite essential oils for a delightful aroma.


Long-lasting Operation: Enjoy hours of humidification on a single tank of water.


Compact and Portable: Perfect for use in bedrooms, offices, and more.


Versatile Connectivity: Compatible with various power sources, including phone chargers, power banks, and laptop USB ports.
SPECIFICATIONS:
Product Name: Aromatherapy Humidifier
Product Size: Compact dimensions of 12 x 12 x 16cm
Net Weight: Lightweight at only 200g
Power Supply: Includes a standard special adapter
Spray Mode: Choose from ON duration, 1-hour, 3-hour, or 5-hour settings
Power: Energy-efficient, consuming less than 10 watts
Usable Area: Suitable for rooms of about 10-15 square meters
Main Materials: Crafted from high-quality PP, ABS, and PVC
Water Tank Capacity: Holds approximately 150ml of water
Running Time: Enjoy continuous spraying for 5-8 hours
PACKAGE INCLUDE:
1 x Humidifier
3 x Photographic Film (for pattern customization)
1 x Adapter
1 x Instruction Manual