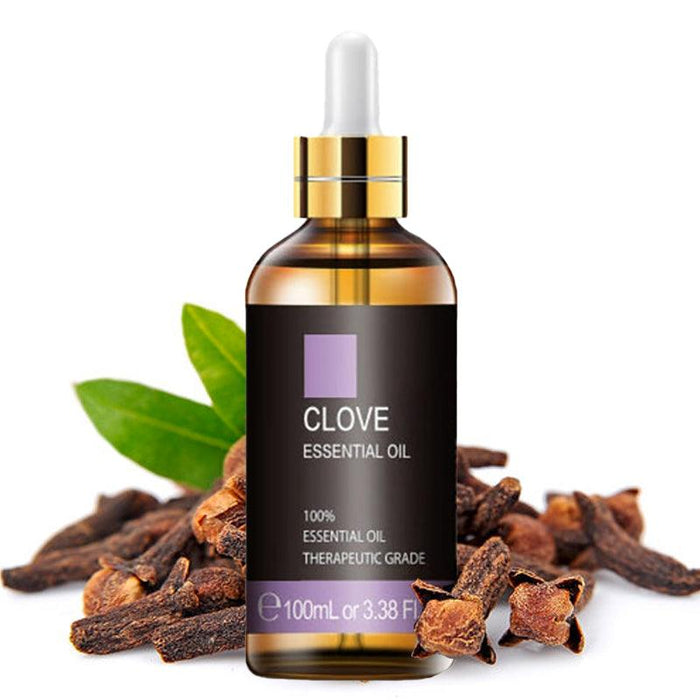 100ml Natural Clove Essential Oil
In Stock

100ml Natural Clove Essential Oil is extracted from the clove and it has been considered a very ancient therapy for any kind of tooth-related problem, also it helps in giving other health benefits as well.
About This Product:  
High quality- These are 100% Pure Plant Extract Essential Aromatherapy Oils. No additives, no fillers, just pure essential oil. Unwavering commitment to the highest quality products.  
Usage- These natural essential oils target the calmness and deep relaxation of your mind through breathing. 

Perfect Essential Oils set for Aromatherapy, Oil for diffusers, humidifiers, Oil Burners, Spa, and Air purifiers.

Benefits- It is best used for cleaning the atmosphere from any kind of impurity or dirt and making the room fresh and vibrant.  
Packaging/Quantity-

 It comes in 

100ml amber brown bottles with a dropper which is convenient and travel-friendly.

Other Benefits/Versatility-

 Other than being used in diffusers and humidifiers it can also be used for foot skin care, body massage, bathing, etc.
Features:

Number of Pieces: 

One Unit

Essential Oil Type: 

Pure Essential Oil     

Ingredient: 

Pure Natural Plant Extract Oil Essential

Item Type: 

Essential Oil

Volume: 

100ml