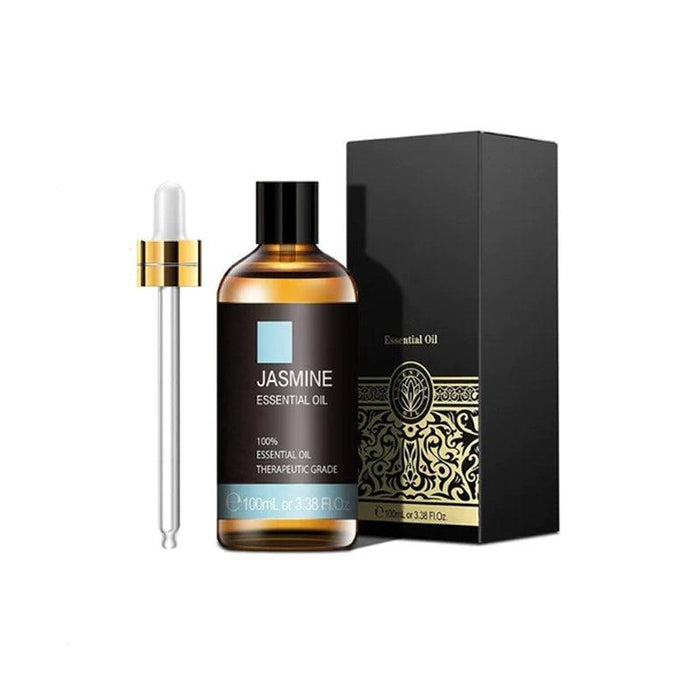 100ml Natural Essential Oils
In Stock

About This Product:   
High quality- These are 100% Pure Plant Extract Essential Aromatherapy Oils. No additives, No fillers, just pure essential oil. Unwavering commitment to the highest quality products.  
Usage- These Essential Oils are dedicated to bringing a calm, warm, relaxing, and pleasant environment. 

Perfect Essential Oils set for Aromatherapy oils, Oil for diffusers, Humidifier oils, Oil Burners, Spa, and Air purifiers.

Benefits- It is best for cleaning the atmosphere of dust and bacteria. It also helps in calming the mood and relaxing your mind.
Packaging/Quantity-

Each essential oil comes with100ml amber brown bottles. This will keep the oils fresh and help against light degradation

Elements- It comes in a large variety of variants like Rose, Peppermint, Lemon, Vanilla, Sandalwood, and many more varieties just for you.
Features:

Number of Pieces: 

One Unit

Essential Oil Type: 

Carrier Oil

Ingredient: 

Pure Natural Plant Extract Oil Essential

Used for: Diffusers, Humidifiers 

Item Type: 

Base Essential Oil

Volume: 100

ml