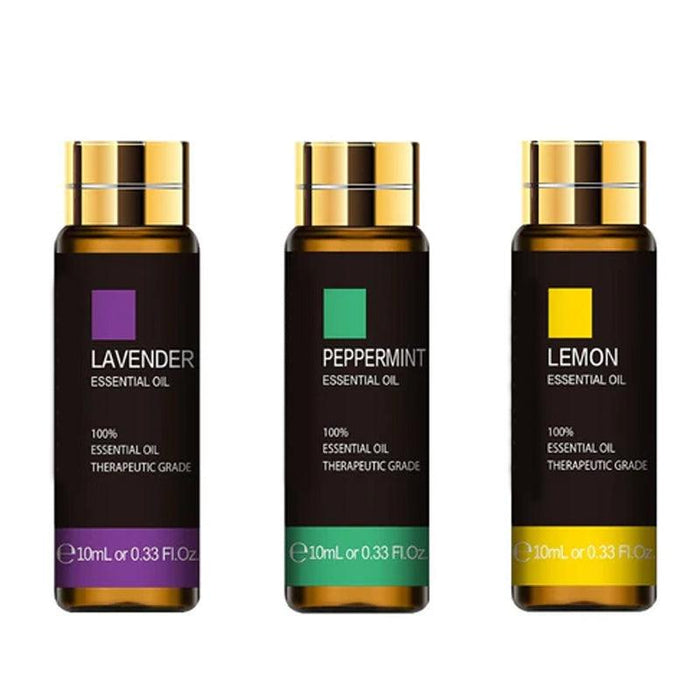 10ml Combo Of 3 Essential Oils With Dropper
In Stock

10ml Combo Of 3 Essential Oils With Dropper has different fragrances which lift up your mood and make you feel relaxed and comfortable, some of the popular essential oil fragrance are lavender, sweet orange, lemon, rose, peppermint, etc, all these works great.
About this product:  
High-quality: Combo Of 3 Essential Oils With Dropper is made from premium-quality natural extracts, with no mixtures.
Usage: This therapeutic oil works great for massage and aromatherapy, they can be out in humidifiers and they will spread positivity.
Elements: It has multiple fragrance oils from lemon, lavender, rose, and many more, making it suitable for everyone.
Multiple Benefits: Apart from humidifiers, they can also be used in soap making, candle making, and other DIY skin & health things.
Packaging: It comes in a combo of 3 oils of 10ml you can choose from the variety of oils available.   
Features:   
Number of Pieces: 

Combo (3 Pieces)

Essential Oil Type: 

Pure Essential Oil

Ingredient: 

Pure Natural Plant Extract Oil Essential




Item Type: 

Essential Oil

Package Includes: 

3 x Bottle Essential Oil

Volume: 

10ml