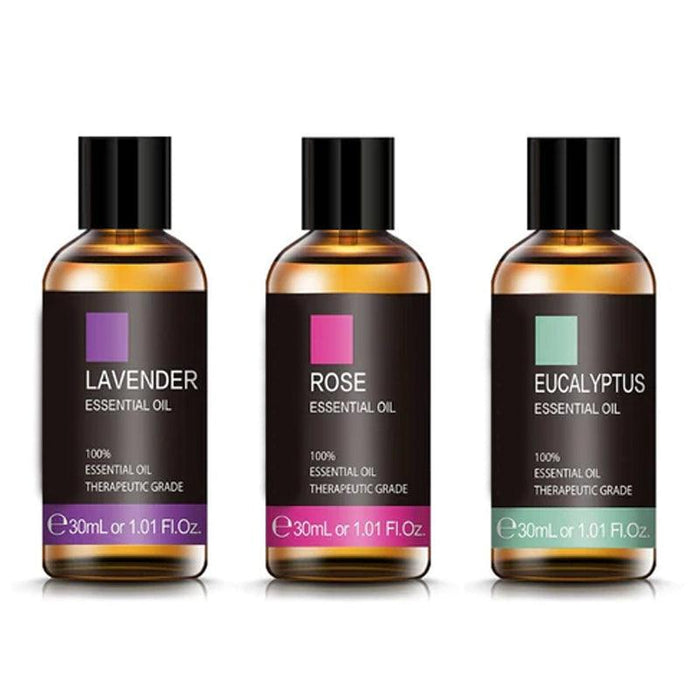 30ml Combo Of 3 Essential Oils With Dropper
In Stock

Experience the delightful blend of fragrances with our 30ml Combo Of 3 Essential Oils With Dropper, featuring a variety of scents including vanilla, lavender, sweet orange, lemon, rose, peppermint, and more.

Elevate your mood and create a relaxed ambiance, infusing positive vibes into your surroundings.
FEATURES:
High Quality: Our Combo Of 3 Essential Oils With Dropper is meticulously crafted from premium-quality natural extracts, ensuring pure, undiluted goodness with no mixtures.


Usage: These therapeutic oils excel in massage and aromatherapy, adding a touch of positivity to your daily life. They can also be used in humidifiers to spread fragrance and elevate your environment.


Elements: Immerse yourself in a variety of fragrances, including lemon, lavender, rose, and more, catering to a diverse range of preferences.


Multiple Benefits: Beyond humidifiers and aromatherapy, these oils are versatile and can be used for soap making, candle making, and various DIY skincare and health applications.


Packaging: This combo includes three 30ml bottles of essential oils, allowing you to choose from a wide variety of aromatic options.