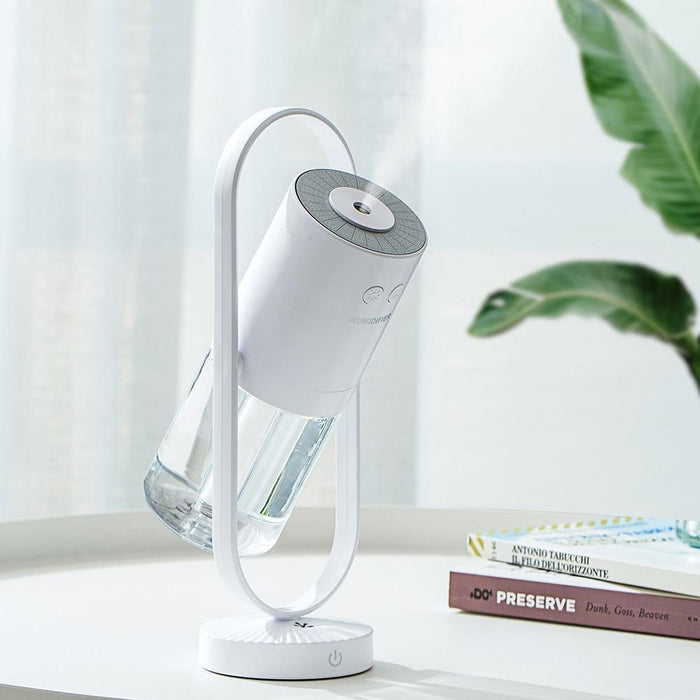 360 Degree Cool Mist Essential Oil Humidifier & Diffusers For Bedroom
In Stock

Transform your bedroom into an oasis of relaxation with our 360 Degree Cool Mist Essential Oil Humidifier & Diffuser.

Available in a range of soothing colors including blue, baby blue, white, and pink, this versatile humidifier adds a touch of tranquility to any space.

It projects a gentle, ambient light from the top, creating a serene atmosphere for rest and rejuvenation.


FEATURES:
360-Degree Rotatable: Effortlessly adjust the direction of the mist for comprehensive coverage.


Aromatherapy Essential Oil Diffuser: Fill your space with delightful fragrances for a soothing atmosphere.


Ambient Night Light: Projects gentle light from the top for added relaxation.


200ml Capacity: Enjoy hours of continuous misting without frequent refills.


Auto Shutoff: Activates when water levels are low, ensuring safety and convenience.


Silent Operation: Advanced ceramic ultrasonic technology ensures quiet misting, ideal for peaceful environments.


Available in Multiple Colors: Choose from Pink, Navy Blue, Coral Blue, and Ivory White to match your decor.


Compact Design: The compact size fits seamlessly into any bedroom or living space.
SPECIFICATIONS:
Product Name: Humidifier
Material: ABS + PP + PE + Silicone + Electronic Components
Product Size: 70 * 66 * 213mm
Product Packaging: 72 * 72 * 221mm
Single Net Weight / Gross Weight: 140g / 210g
Input Voltage: DC5V
Working Current: 200mA-450mA
Use Power: 3.5W
Water Tank Capacity: 200ML
Spray Volume: 40ML / H
Use Time: 5 hours
PACKAGE INCLUDES:
1* Humidifier
1* USB Cable
1* User Manual