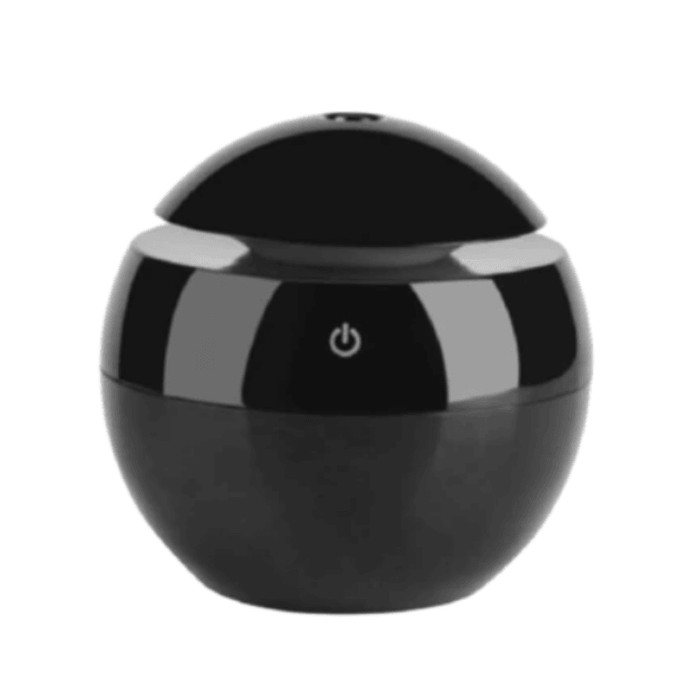 Mini Ultrasonic USB Diffuser with LED Night Lights
In Stock

Mini Ultrasonic USB Diffuser with LED Night Lights is the perfect mini diffuser that also acts as a humidifier and comes equipped with LED lights. This mini tool not only purifies the air but also creates a relaxing environment. This humidifier can be used in spa, phototherapy, or non-aromatherapy humidifier. Aromatherapy has been used since ancient times to purify and harmonize the body and soul. As this product is portable, it is suitable for gym, yoga, baby room, office, spa, bedroom, and rental room. You can enjoy life anytime, anywhere.
How to use it?

LIGHT Button Press first: turn on the LED light, color changes automatically

Press second: choose one of the LED light colors you like

MIST ButtonPress first: continuous mist coming out


Press continuously to select the time
Product:
Material: ABS + electronic components

Size: 9.7 x 9.7 x 9.7cm/ 3.82 x 3.82 x 3.82inches(L x W x H)
Note:
Be sure to use a mild detergent if you want to clean the humidifier.

Don't fill water over the Max line at any time.

Don't switch on power when the tank is empty.

Clean regularly as per Maintenance instructions to avoid malfunction.

When using it for the first time, wait for 3-5 minutes because the cotton swab is not completely wet.

Per 100 ml water proposed to add 2-3 drops of essential oil.
Maintenance instruction:
Add a small amount of warm kitchen detergent remover

Clean with water

Use a swab to wipe gently, and then use a cleaning cloth to dry it lightly