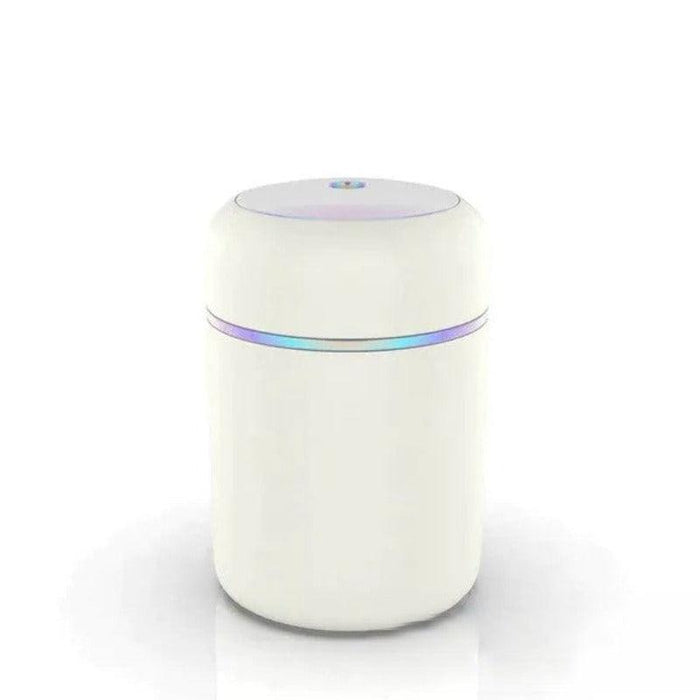 Portable Ultrasonic Colorful Scent Diffuser
In Stock

The Portable Ultrasonic Colorful Scent Diffuser is a must-have for anyone who enjoys aromatherapy and wants to enjoy the benefits of essential oils on the go. This compact and stylish diffuser utilizes ultrasonic technology to disperse your favorite scents into the air in a fine mist, creating a soothing and relaxing atmosphere. With its colorful LED lights, this diffuser doubles as a mood light, allowing you to set the ambiance in any room or space. The LED lights can be set to one color or can cycle through a range of colors for a mesmerizing effect.
Specifications:
Humidifying Capacity: 

300ml/h

Shape: 

Classic Columnar

Operation Method: 

Keyboard Type

Application: 

11-20㎡

Power Type: 

USB

Humidity Control: 

Manual

Mist Output (gallon/day): 

30-40ML/H

Timing Function: 

Yes

Water-shortage Power-off Protection: 

Yes

Installation: 

Tabletop / Portable

Type: 

Ultrasonic Humidifier




Noise: 

<36db

Humidification Method: 

Mist Discharge

Capacity: 

2.6-4L

Voltage (V): 

5V

Power (W): 

2W
TRANSFORM ANY SPACE INTO A FRESH-SMELLING PARADISE!
The Scent Diffuser uses your favorite essential oil, perfume, or cologne to the air to create a peaceful, better-smelling environment. Keep your bedroom smelling fresh at all times, as it should.

Perfect for your bedroom, living room, and car! It uses nano-atomization technology to bind the fragrance to water for 10x better diffusing.
WORKS IN ANY SPACE!
The Scent Diffuser is perfect for your car or truck because of its portability and sleek design. Fitting in most cup holders, it is perfect to keep those musty car smells away! Not only will it eliminate odor, but it also is so much stronger and longer lasting than a boring old air freshener. Turn any car into a fresh-smelling environment within minutes.
FEATURES
Use With or Without Fragrance: Add 1-2 drops/sprays of fragrance. Or use it without a misting humidifier.
Lasts for 10 Hours: Each refill will last up to 10 hours.
3 LED Modes: Select 7 color LED, white, or completely off.
Auto-Shutoff: Never worry about having to turn Humidifier off. Set auto shutoff for 4/6 hours.