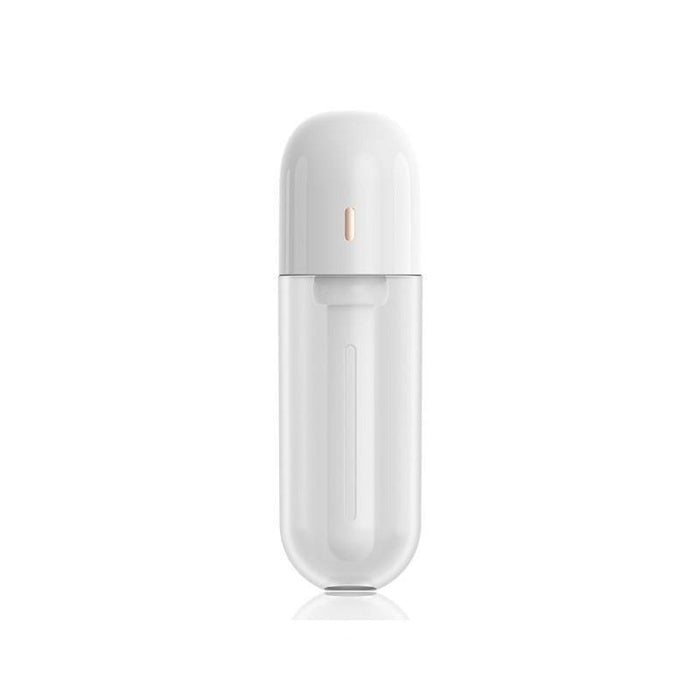 100mL Wireless Ultrasonic Portable Air Mist
In Stock

Experience the ultimate in portability and convenience with our Wireless Ultrasonic Portable Air Mist device.

Whether you're on the road, traveling, or enduring long car journeys, this compact marvel can transform any container of water into a refreshing mist generator.

Available in both pristine white and charming pink, it's a versatile companion for enhancing your surroundings.
FEATURES:
Wireless and Portable: Take it anywhere, effortlessly.


Universal Water Source: Transform any water-containing vessel into an air-refreshing oasis.


Ideal for Travel: Perfect for travelers and long car rides.


Dual Color Options: Choose between classic white and delightful pink.


Efficient Power: 800mAh lithium battery ensures extended use.


Easy Connectivity: Features a Micro interface for hassle-free setup.
SPECIFICATIONS:
Product Name: 100mL Wireless Ultrasonic Portable Air Mist
Product Model: BP2
Product Material: Sturdy ABS+PC construction
Product Power: Efficient 2W operation
Battery Capacity: 800mAh lithium battery for lasting use
Input Voltage/Current: DC5V / 0.6A
Water Tank Capacity: 100ML for extended misting
Interface Type: Micro for convenient connectivity
Product Size: Compact dimensions of 48 x 48 x 158mm
PACKAGE INCLUDES:
1 x Humidifier
1 x Water Tank
1 x Data Line (USB)
1 x Instruction Manual