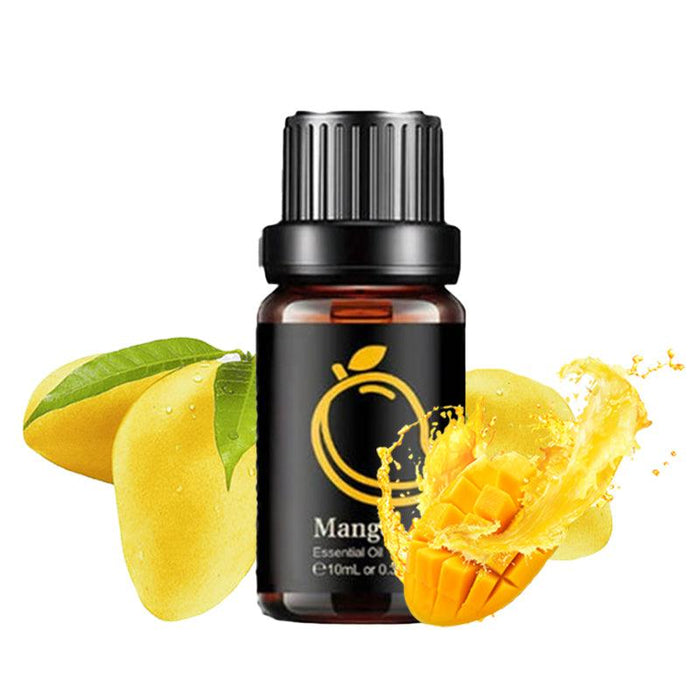 10ml Pure Mango Essential Oil
In Stock

Indulge in the delightful and fresh aroma of our 10ml Pure Mango Essential Oil, designed to bring relaxation and tranquility to both body and mind.

Experience its soothing qualities that ease tense muscles and offer therapeutic benefits.
FEATURES:
High Quality: Crafted from 100% Pure Plant Extract Essential Aromatherapy Oils, our product maintains an unwavering commitment to purity. No additives, no fillers, just pure essential oil.


Usage: Perfect for Aromatherapy, our essential oil can also be used with diffusers, humidifiers, oil burners, spas, and air purifiers.


Benefits: Beyond its fragrant allure, this essential oil excels at cleansing the atmosphere of dust and bacteria while elevating mood and promoting relaxation.


Packaging/Quantity: Each bottle contains 10ml of pure mango essential oil and is equipped with a convenient dropper. The packaging is sturdy, preventing any unwanted oil spillage.


Other Benefits/Versatility: Discover its versatility as these essential oils can also be used for creating scented soaps.
SPECIFICATIONS:
Number of Pieces: One unit
Type of Essential Oil: Pure essential oil
Ingredients: Pure Natural Plant Extract Oil Essential
Item Type: Essential oil
Package Includes: 1 x Bottle 10ml Essential Oil
Volume: 10ml