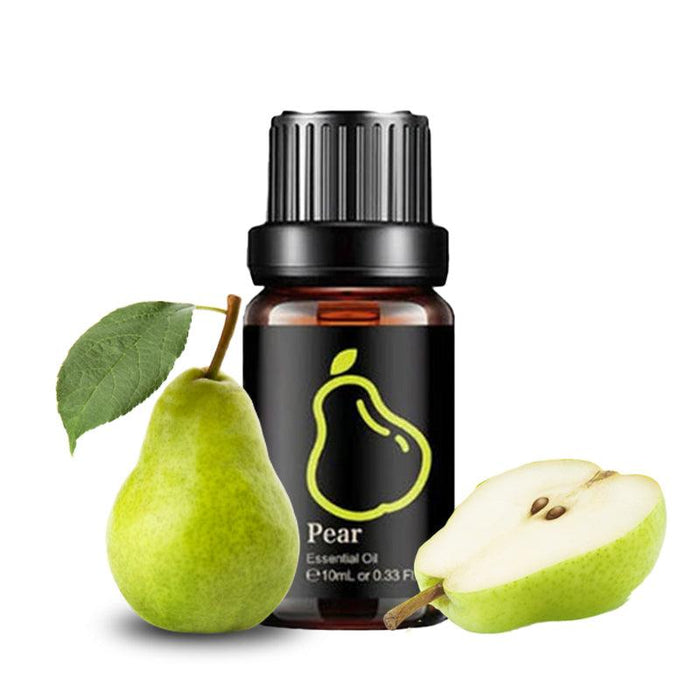 10ml Pure Pear Essential Oil
In Stock

Indulge in the enchanting aroma of 10ml Pure Pear Essential Oil.

Immerse yourself in the soothing and natural fragrance that is both delightful and unique.

Perfect for aromatherapy enthusiasts, Pure Natural Plant Extract Oil Essential is carefully extracted from pear, delivering a fruity experience like no other.

FEATURES:
Uncompromising Quality: Our Pure Pear Essential Oil is crafted with 100% pure plant extract. No additives, no fillers - just the essence of nature in its purest form. Experience the highest quality product that embodies our commitment to excellence.


Usage- It is perfect for Aromatherapy, these oils can also be used for diffusers, humidifiers, oil burners, Spas, and air purifiers.


Aromatherapy Delight: Enhance your well-being with the practice of aromatherapy. Immerse yourself in the soothing aroma of Pear Essential Oil, creating a serene and harmonious ambiance. Elevate your mood and find tranquility in its fruity embrace.


 Atmosphere Cleansing: Enjoy the benefits of a purified environment. The Pear Essential Oil effectively cleanses the atmosphere, eliminating dust and bacteria. Breathe in the freshness and let your space radiate with cleanliness and vitality.


 Convenient Packaging: Our 10ml glass bottle comes with a dropper for easy and mess-free application. The sturdy packaging ensures the oil remains protected and prevents any leakage.


Versatile Benefits: Explore the versatility of Pear Essential Oil beyond aromatherapy. Unleash your creativity and infuse its captivating fragrance into homemade soaps, adding a touch of luxury to your self-care routines.


PACKAGE INCLUDES : One Unit

Shop now and experience the essence of pure fruitfulness