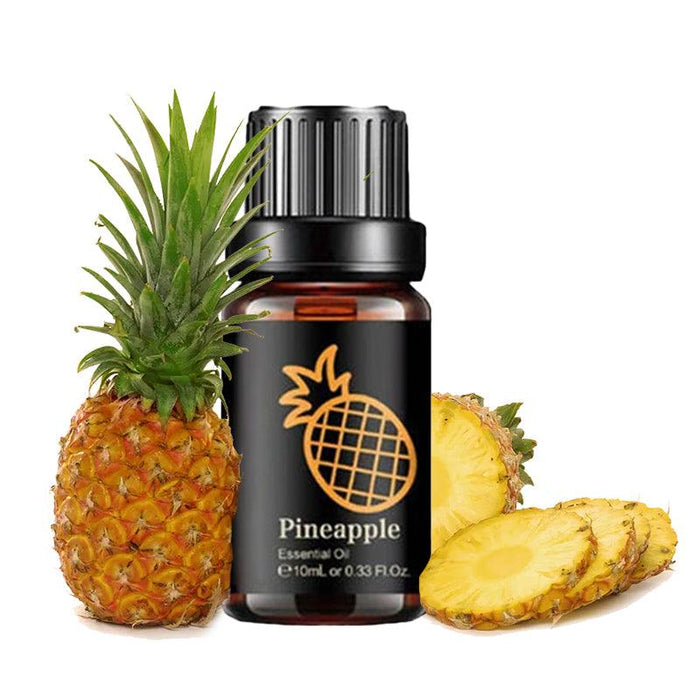 10ml Pure Pineapple Essential Oil
In Stock

Introducing the refreshing and natural fragrance of our 10ml Pure Pineapple Essential Oil, a versatile essence perfect for revitalizing your surroundings.

Elevate your space with its delightful aroma while enjoying the numerous health benefits it offers through aromatherapy.
FEATURES:
High Quality: Crafted from 100% Pure Plant Extract Essential Aromatherapy Oils, our product boasts the highest quality standards. No additives, no fillers—just pure essential oil.


Usage: Ideal for Aromatherapy, this essential oil seamlessly fits into various settings, including diffusers, humidifiers, oil burners, spas, and air purifiers.


Benefits: Experience the exceptional capability of our essential oil to purify the atmosphere, effectively eliminating dust and bacteria. Additionally, it aids in mood elevation and relaxation.


Packaging/Quantity: Each bottle contains 10ml of pure pineapple essential oil, thoughtfully packaged in a sturdy glass bottle with a dropper to prevent any spills or leakage.


Other Benefits/Versatility: Beyond its aromatic charm, explore its versatility by using these essential oils to craft scented soaps.