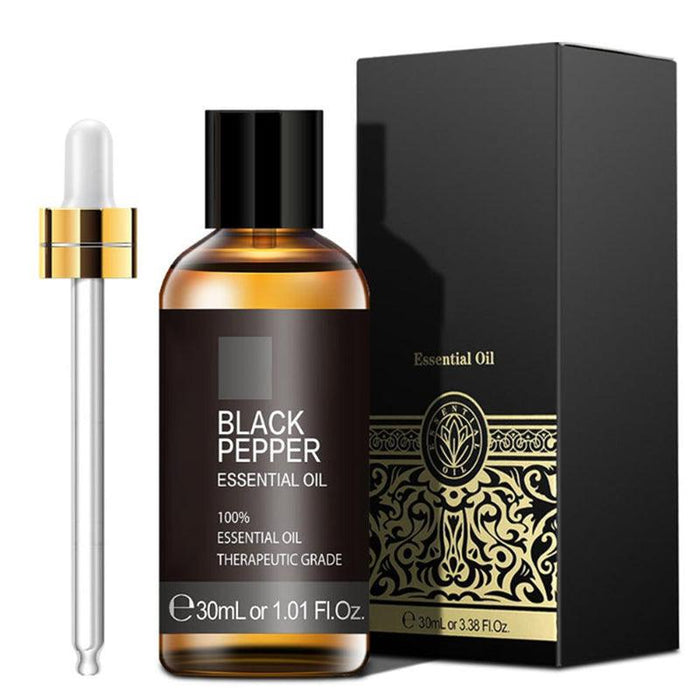 30ml Black Pepper Essential Oil
In Stock

30ml Black Pepper Essential Oil obtained from dried peppercorns has a peppery and musky aroma and works best for all kinds of pain, also a great way to detoxify your body.
About This Product:
High quality- These are 100% Pure Plant Extract Essential Aromatherapy Oils. No 

additives, No fillers, Just pure essential oil. Unwavering commitment to the highest quality products.

Usage- It is perfect

 

for Aromatherapy, these oils can also be used for diffusers, humidifiers, oil burners, Spas, and air purifiers.

Benefits- It is best for cleaning the atmosphere of dust and bacteria. It affects your welfare of overall health.
Packaging/Quantity- It comes in a 30ml glass bottle with a dropper along with it. The packaging is sturdy and avoids dripping oil.
Number of Pieces: 

One Unit   

Essential Oil Type: 

Pure Essential Oil  

Ingredient: 

Pure Natural Plant Extract Oil Essential  

Item Type: 

Essential Oil   

Volume: 

30ml