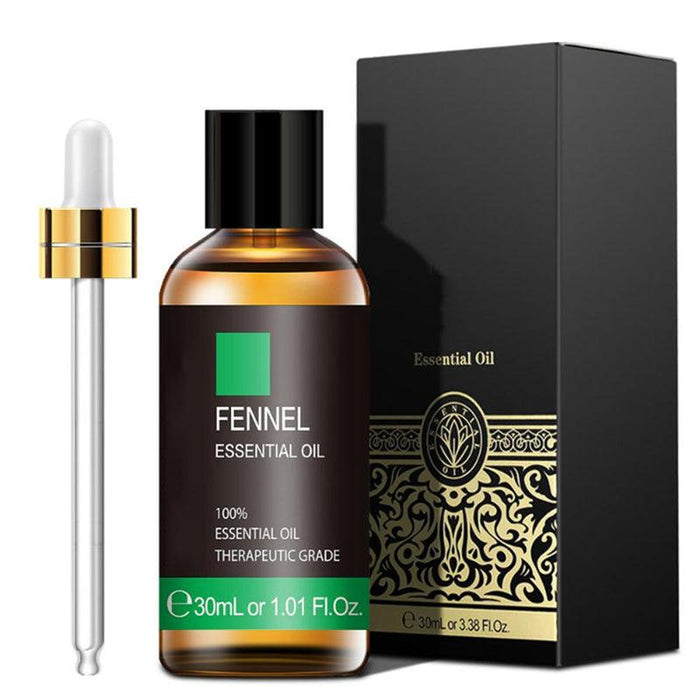 30ml Fennel Essential Oil
In Stock

30ml Fennel Essential Oil is known for its strong properties of good digestion, very few people know that it works wonders in aromatherapy as well with some great advantages over health and skin.
About This Product:
High quality- These are 100% Pure Plant Extract Essential Aromatherapy Oils. No 

additives, No fillers, Just pure essential oil. Unwavering commitment to the highest quality products.

Usage- It is perfect

 

for Aromatherapy, these oils can also be used for diffusers, humidifiers, oil burners, Spas, and air purifiers.

Benefits- It is best for cleaning the atmosphere of dust and bacteria. It affects your welfare of overall health.
Packaging/Quantity- It comes in a 30ml glass bottle with a dropper along with it. The packaging is sturdy and avoids dripping oil.
Number of Pieces: 

One Unit   

Essential Oil Type: 

Pure Essential Oil  

Ingredient: 

Pure Natural Plant Extract Oil Essential  

Item Type: 

Essential Oil   

Volume: 

30ml