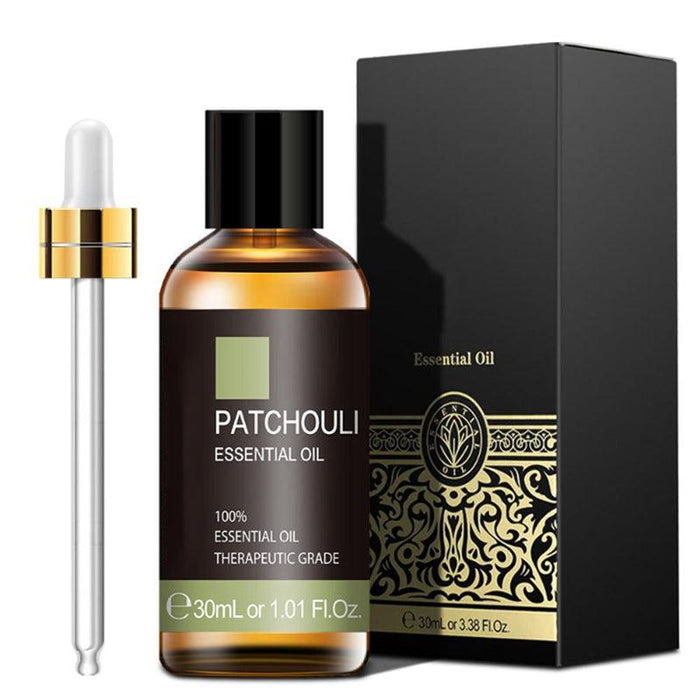 30ml Patchouli Essential Oil
In Stock

Unleash the Power of Pure Bliss with 30ml Patchouli Essential Oil - Embrace Radiant Skin and Serene Tranquility!

Experience the revitalizing properties that effortlessly rejuvenate your skin, leaving it glowing with youthful radiance.

 FEATURES:

Uncompromised Quality: Our Patchouli Essential Oil is meticulously crafted with 100% pure plant extract, ensuring superior quality. We believe in delivering products without additives or fillers, offering you the essence of pure essential oil for an unparalleled experience.


Usage- It is perfect for Aromatherapy, these oils can also be used for diffusers, humidifiers, oil burners, Spas, and air purifiers.


Aromatherapy Delight: Immerse yourself in the captivating fragrance of Patchouli Essential Oil. Perfect for aromatherapy enthusiasts, this oil can be used with diffusers, humidifiers, oil burners, spas, and air purifiers. Create a serene environment and unwind as the soothing aroma envelops your senses.


Skin Rejuvenation: Experience the rejuvenating effects of Patchouli Essential Oil on your skin. Unlock its potential to revitalize and nourish, promoting a youthful and radiant complexion. Discover the natural secrets to healthy and glowing skin.


Atmosphere Cleansing: Embrace a purified environment with Patchouli Essential Oil. It effectively cleanses the atmosphere, eliminating dust and bacteria, ensuring you breathe in freshness and vitality. Elevate your well-being with a revitalized space.


Convenient Packaging: Our 30ml glass bottle comes with a dropper for easy and precise application. The sturdy packaging safeguards the oil and prevents any leakage, providing you with a hassle-free and enjoyable experience.

PACKAGE INCLUDES: 

Number of Pieces: 

One Unit   
Unleash the pure essence of nature and embark on an extraordinary journey of beauty and tranquility. Don't wait – let the bliss begin!